We haven't toured the campus of UNLV or University of Nevada Las Vegas which is my sister-in-law's haven when we were there because time wasn't available for us to go check the campus out. We missed so many chances, but there will still be next time, right? I've only captured a couple of signs of its name along Maryland Parkway while the husband and I were driving and these are what I have captured:
Both shots were taken along Maryland Parkway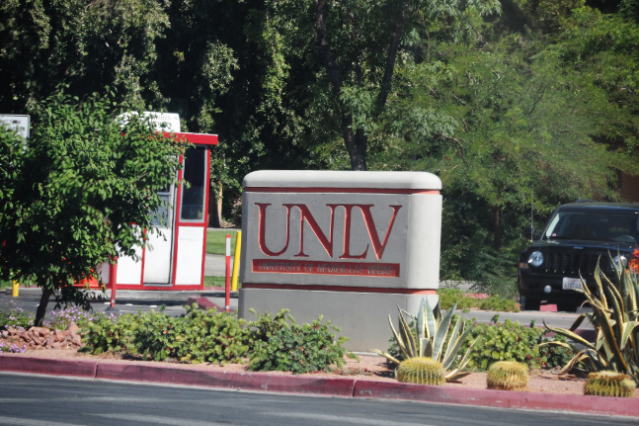 The sister-in-law works as an Assistant Registrar at UNLV. Yes, it's a huge job! But along with the high position comes the hugest responsibility as well. She has been doing excellently in the past though and she will continue to do the same in the present and in the future. We shouldn't miss touring this campus and her office next time as it deserves our attention and time! Lol. Her daughter who will be graduating from high school next week will attend college here taking up Pre-Med. I'm sure their tandem at UNLV will be a great one!
157th of the 167/366 BPC